Factory Wholesale 1500W High Irradiance Full Body LED Red Light Therapy Panel For Skin Rejuvenation Pain Relief
| | |
| --- | --- |
| Verpakung: | BOX |
| Marke: | SSCH/Suyzeko |
| Transport: | Ocean,Land,Air,Express,Others |
| Ort Von Zukunft: | China |
| Versorgungsmaterial-Fähigkeit: | 1000/1month |
| Zertifikate : | CE |
| Hafen: | Shen zhen |
Produktbeschreibung
Full Body LED Red Light Therapy Panel For Skin Rejuvenation Pain Relief
More Power Means More Freedom
Led light therapy panel perfect to use at home , You can enjoy your light therapyas salon quality at any time and anywhere instead of going to the light therapy beauty salon and paying the expensive cost every time. you can use the light therapy panel when you reading a book in bed , watching TV sitting on sofa ,play computer games. Enjoy light therapy any time and anywhere. It's a best gift for you to your family at Birthday, Thanksgiving Day, Valentine's Day, Halloween, Christmas and Party.
More collagen means that your skin will look smoother and fuller, which can reduce the appearance of fine lines and wrinkles. Red LED light is also thought to reduce inflammation while improving circulation, which can give you a healthier glow.
Product parameter
| | |
| --- | --- |
| Item No. | GYT1500 |
| Dimensions | 69 x 22 x 6CM |
| Weight | 7KG/15.4LBS |
| LED Power | 1500W |
| LEDs | 300x 5W |
| Wavelengths | RED 660nm and NIR 850nm |
| Voltage | 100-240V |
| Cooling Fans | 4pc fans |
| Lens Beam Angle | 30 Degree Optical Convex Lens |
| Irrandiance | 161mW/cm2 |
| Timer | 1-20 minutes |
| Touch Screen | Yes |
| Feature | Strong light-gathering ability, high optical power, good heat dissipation of aluminum gold plate, long life |
| Function | For Skin Rejuvenation,For skin Problems,For Pain Relief |
| Customization | LEDs,Size, appearance design,lED Power,wavelength,ect |
| Table Stand | Yes |
| Daisy Chain | Yes |
| Eye Protection | Yes |
| Certification | CE |
| OEM MOQ | 50pcs |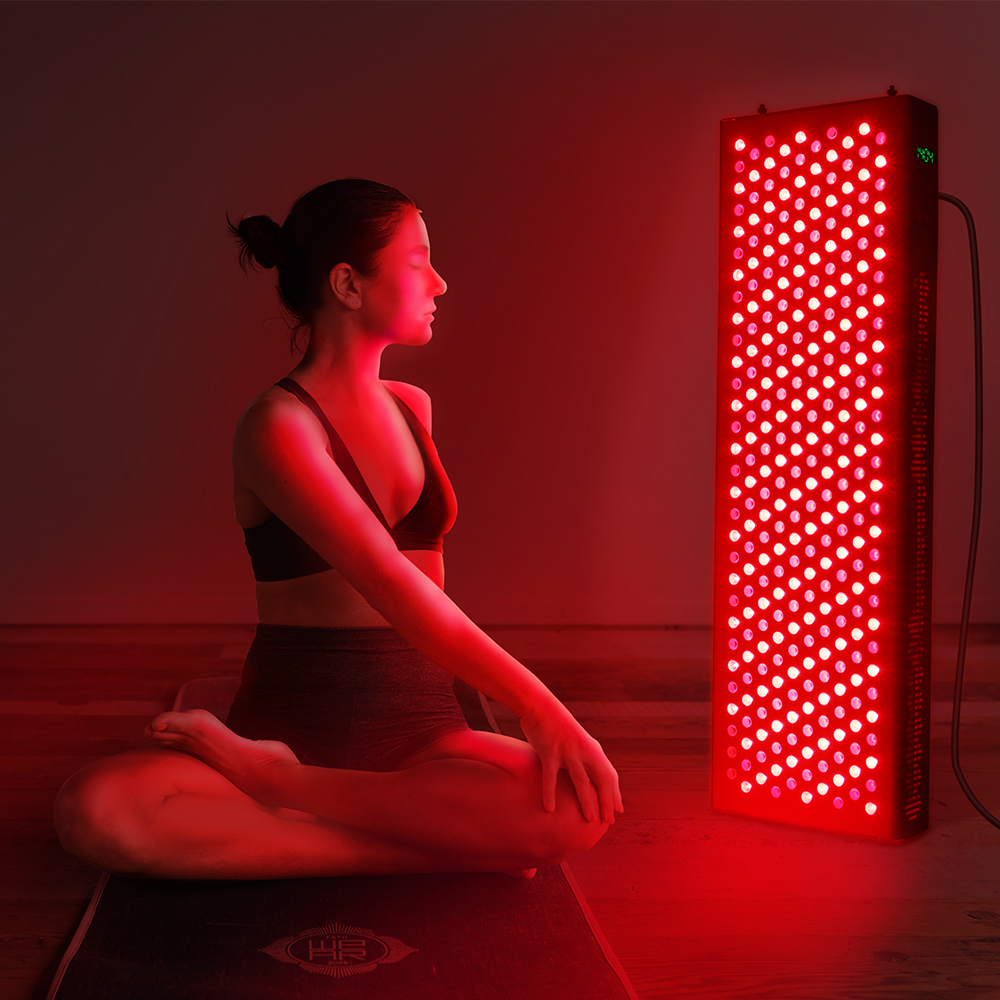 What are the benifit of led therapy light?
Red light therapy (RLT) aims to solve skin issues by using low wavelength red light. Many experts believe that it can help with issues such as skin conditions, scarring, and signs of aging — including wrinkles and age spots. M
eanwhile
it can also reduce inflammation, treat pain and repair bones.
For Skin Rejuvenation:Wrinkless and Fine Lines, Tightening and Firming, Anti- aging, Blemishes and Redness, Age spots and hyper-pigmentation on face , hands , neck, Hair growth.
For skin Problems:
Burns, Acne scars, Rosacea, Eczama, Psoriasis, Athlete's foot.
For Pain Relief:Herniated and bulging dscs, Muscle related back pain, Osteoarthritis, Fibromyalgia, Pulled and strained muscles, muscles spasms,Inflammation, Nerve injuries, Sports injuries, Neck Pain and stiffness.
What is its principle?
The 660nm Wavelength(Red Light):
The 660nm wavelength penetrated deeper than the 630nm, the 660nm reaches into the entire range of the skin tissue to promote healing and regeneration. Benefits of Reduced training fatigue, inflammation, swelling follow injury and neuropathic pain; improved bone healing and accelerated wound healing.
The 850nm Wavelength(Near-infrared Light):
Near-infrared light wavelength is longer than Red light wavelength, between 700nm to1000nm, which penetrate deeper into the tissue to the body's cells and can pass through bone to assist with healing deep wounds, muscle aches, nerve injury or joint pain; most of people select the Near-infrared to treatment these.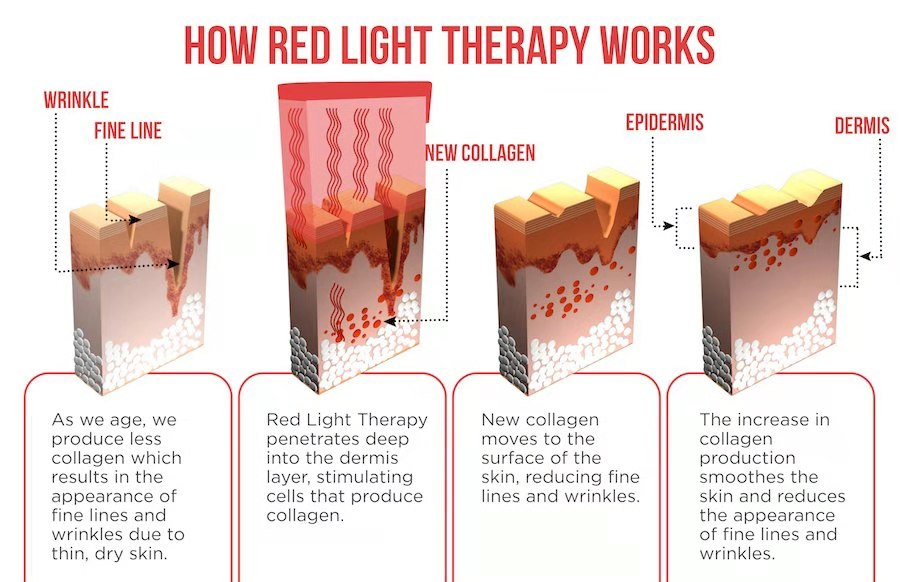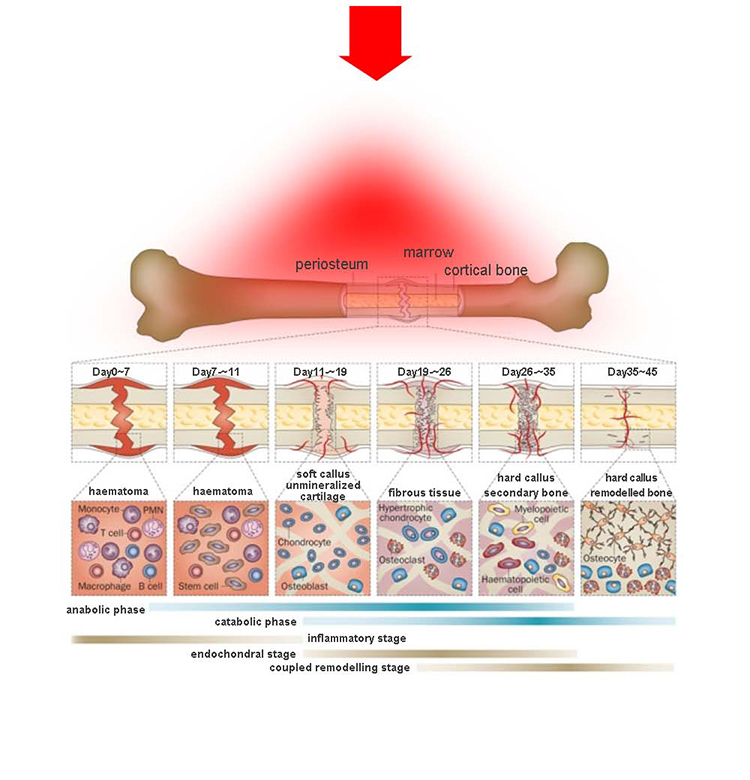 Red Light Therapy 1500w Feature
*
Good heat dissipation:
Thicker aluminum gold plate, easy to dissipate heat and long service life.
* Modular design: link the quantity lights as you want, no limited. No need daisy chain to connect.
*
Smart timer controller :
1 - 20 minutes.
* 3 mode: red / infrared / combo red and infrared for option.

* Strong and concentrated optical power: optical convex lens for evenly distributed light.

* Easy to install: Door Mount, Table Stand, Wheeled Standing Rack is Optional.

* Applicable voltage: worldwide use 100-240V.
Details Images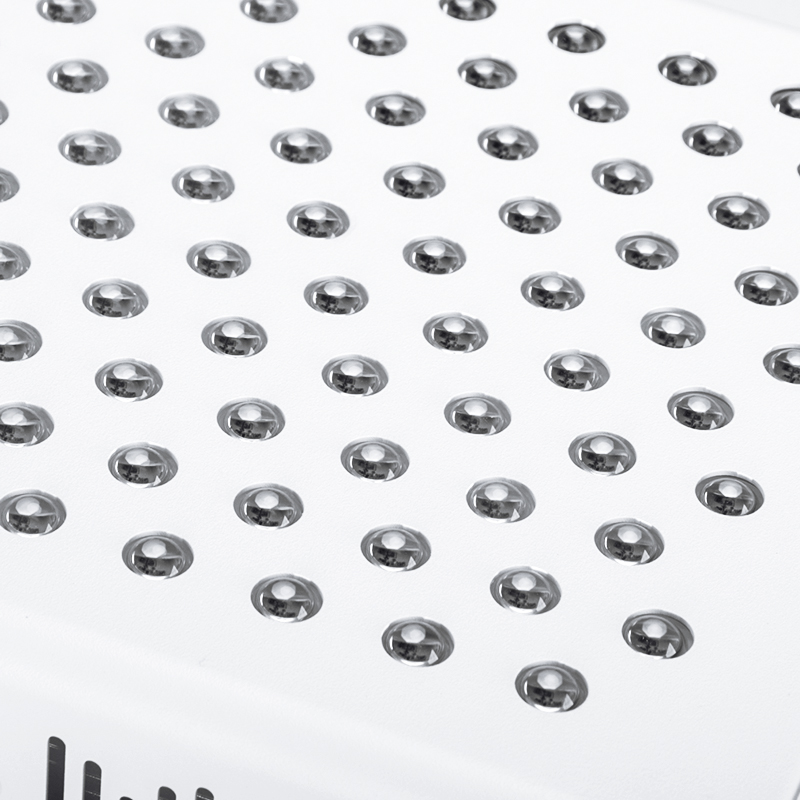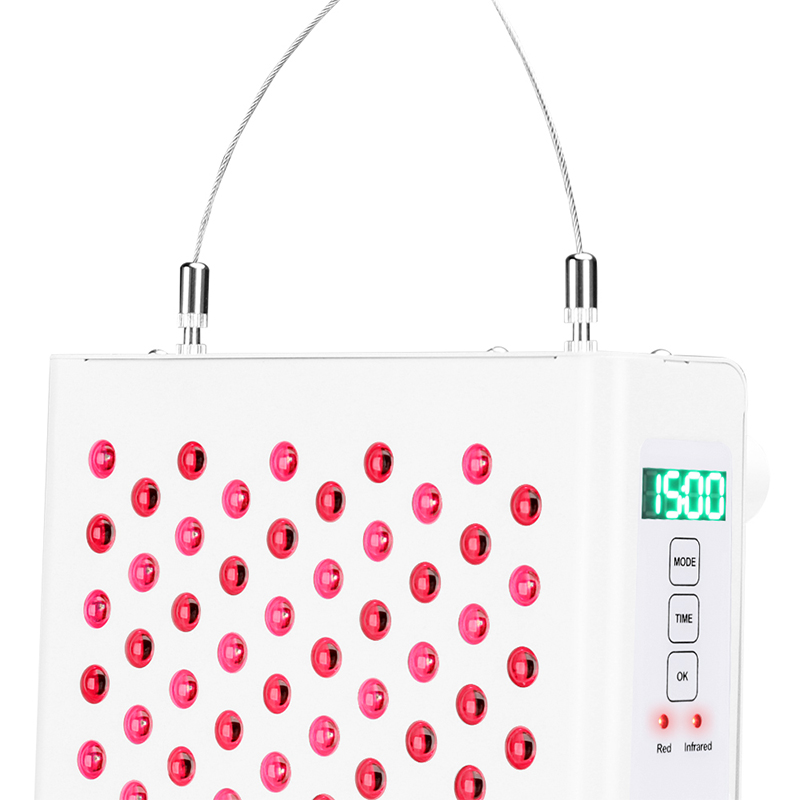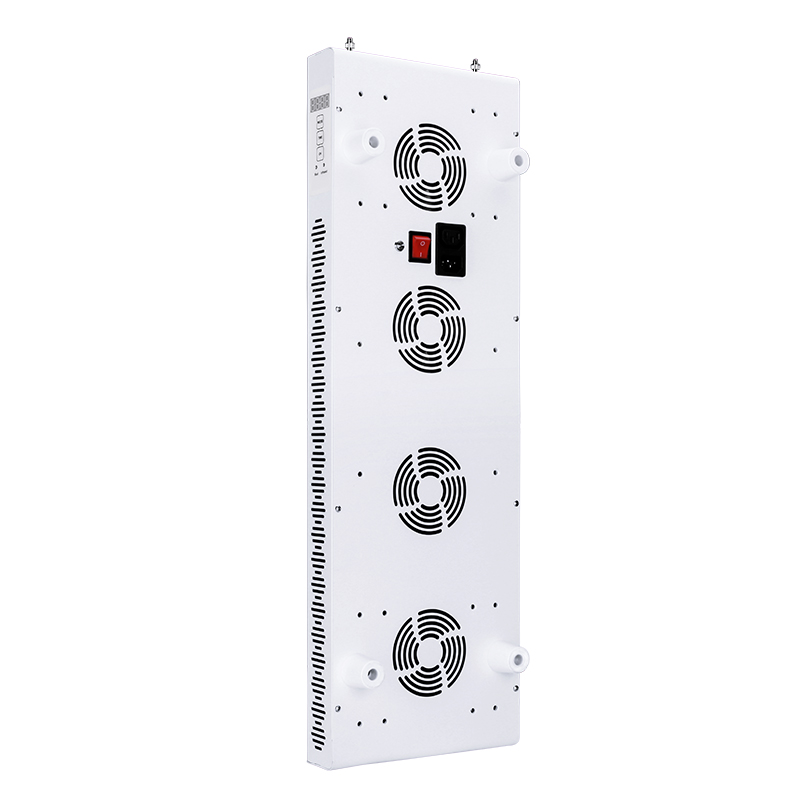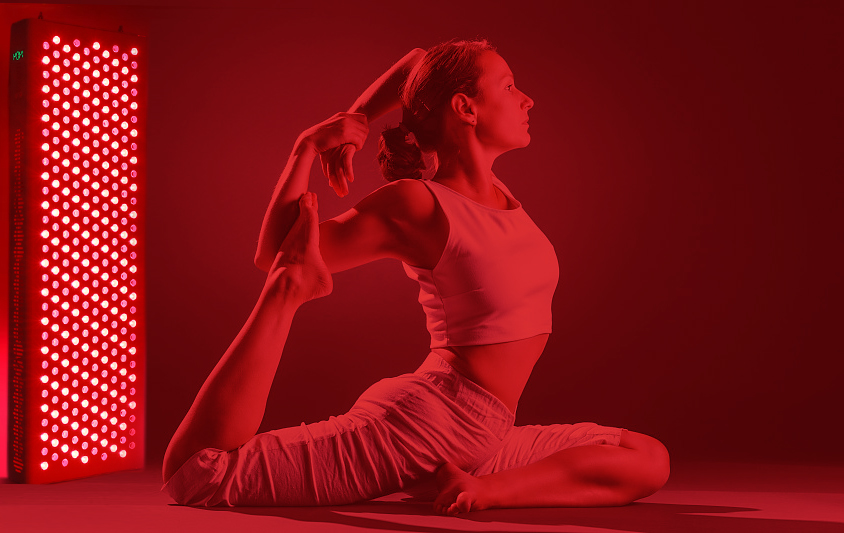 How to use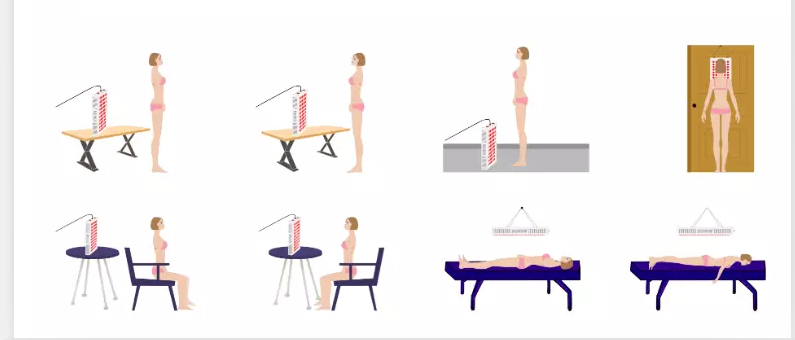 Setting up Your RD Series Light

Step 1

Plug the power cord in the female socket and press the red switchit will illuminated.

Step 2

1. You can choose only red or only R or both by selecting the "mode" button.The red indicator light will illuminate indicating which wavelength confiauration is selected . From 1-20 2Adjust the time by pressingthe"Time"button.

2. Adjust the time by pressing the "Time 'button.

3. Press "ok" to run the light, start the treatment.









Connecting Multiple RD Series Light Units
Step 1
To connect the lower Reddot LED, lift it into position below the lead device that is already in place. Line up the threaded posts with the holes in the end caps of the upper device. Then,slide the lower threaded posts into the holes, and slide forward to lock in place.
Step2
1. Choose #1 light as leader.
2. Press #2 light's follow button.the screen will show"SUB1"#2 lights stay in" Follow Mode"
3. You only need to control the lead light,other lights will follow the lead light's instruction.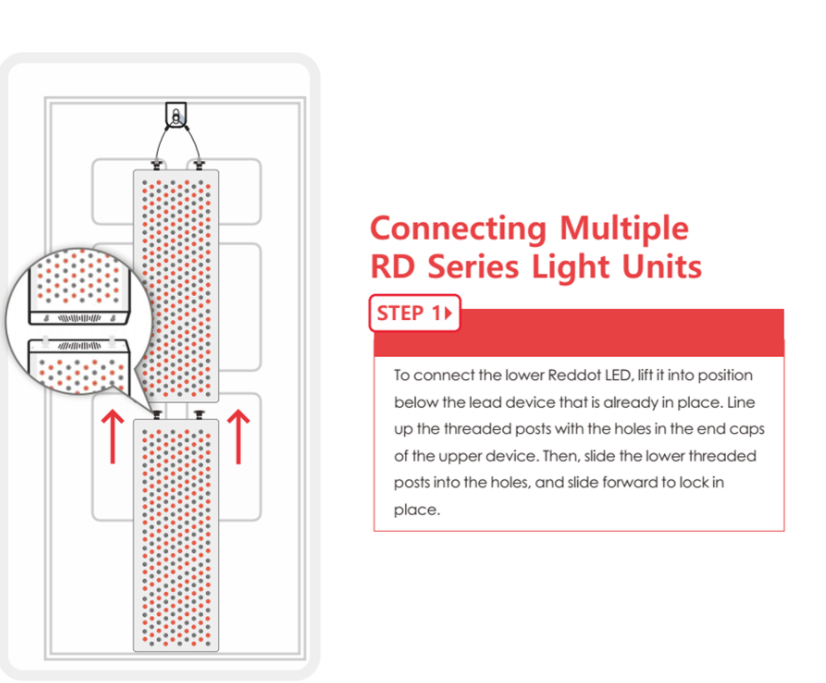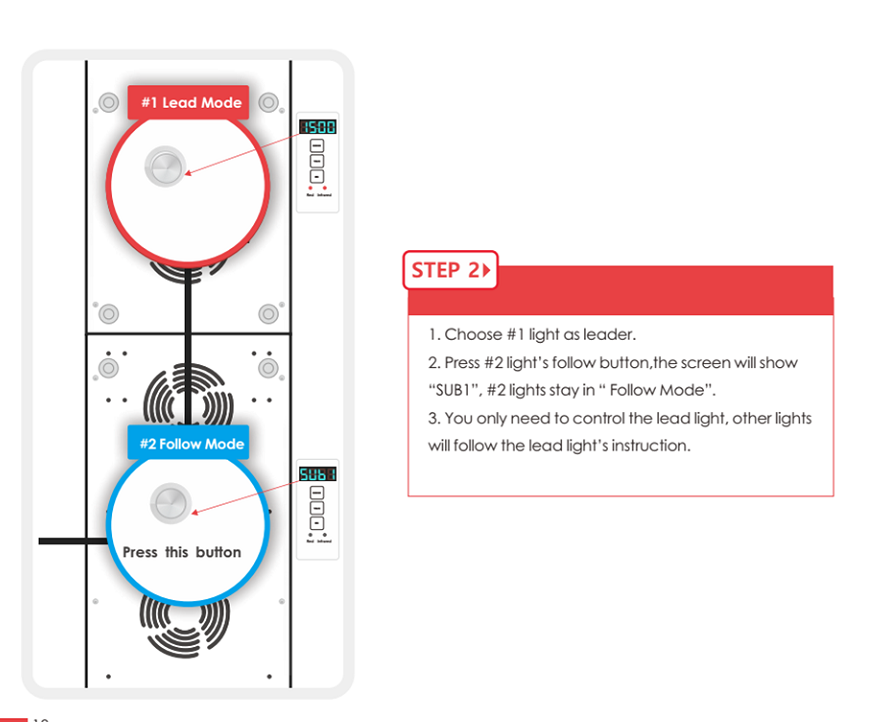 What's in the box?
1. LED Therapy Light
2. Patch Cable
3. Cable Assembly & Snap Links
4. Power Cable
5. Eye Protection
6. Hanging Hardware
7. Door Hook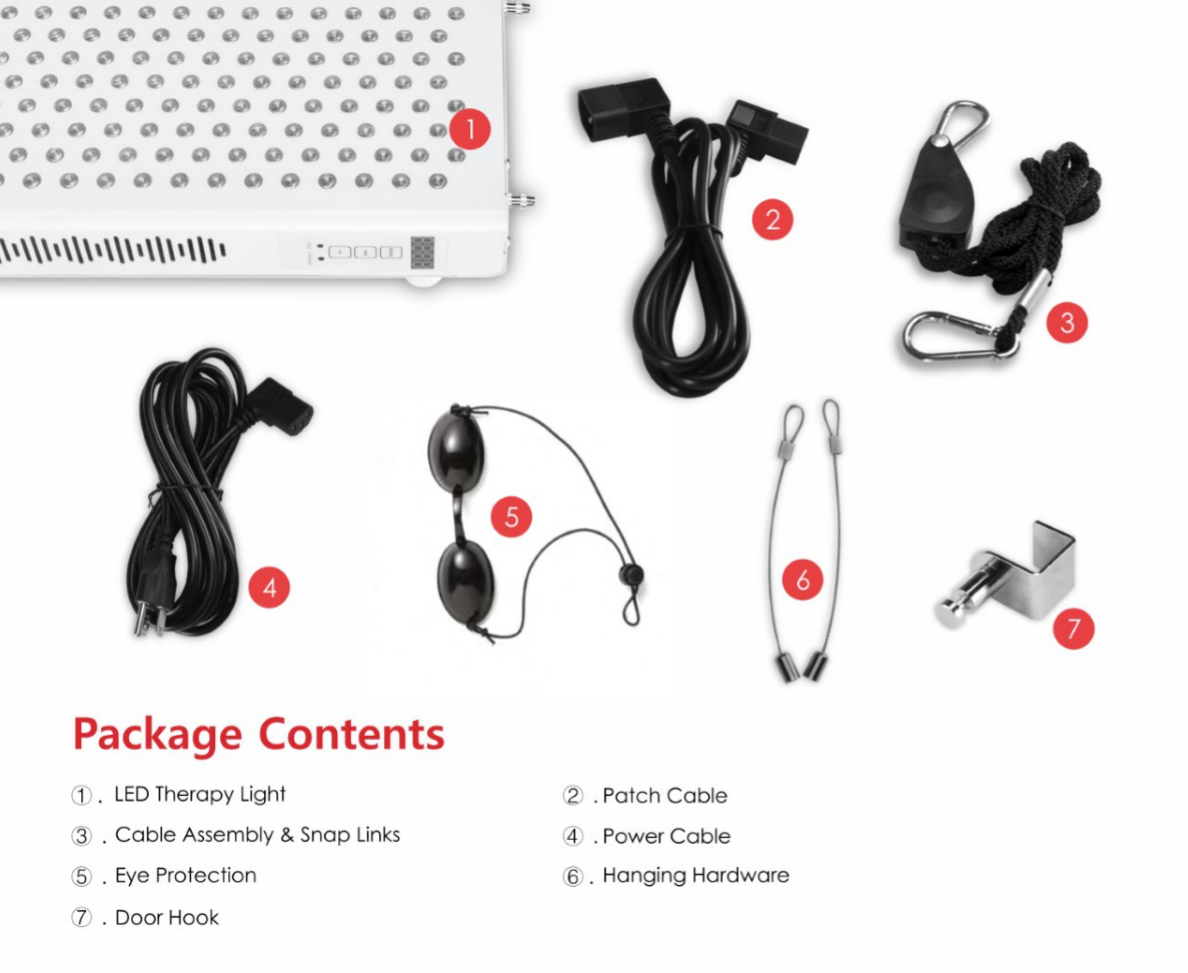 Customizable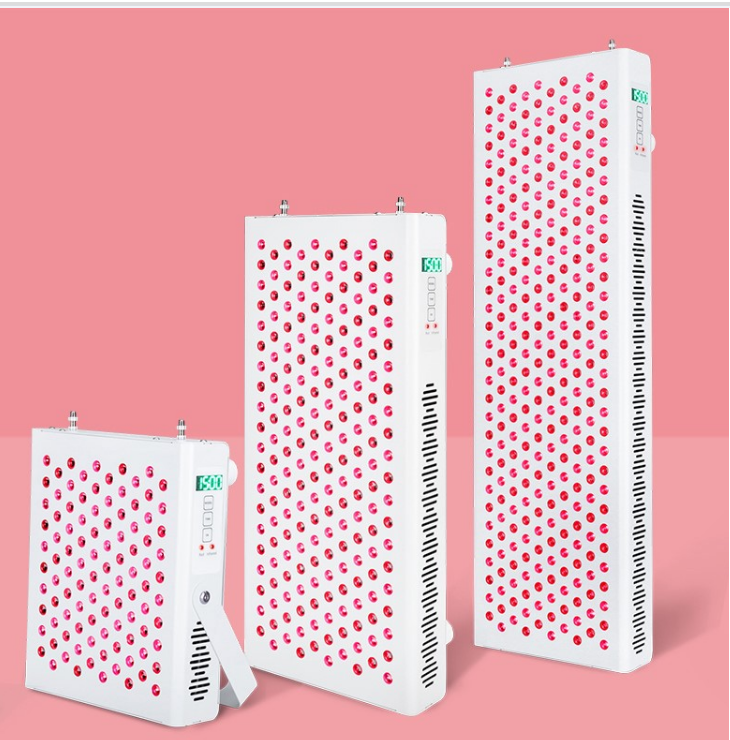 Just choose you like
Two modes: touch screen type and button type
Optical power: 500w,1000w,1500w
LEDs: 100pcs, 200pcs, 300pcs
Dimensions: optinaL
Wavelength:

optinal
Company information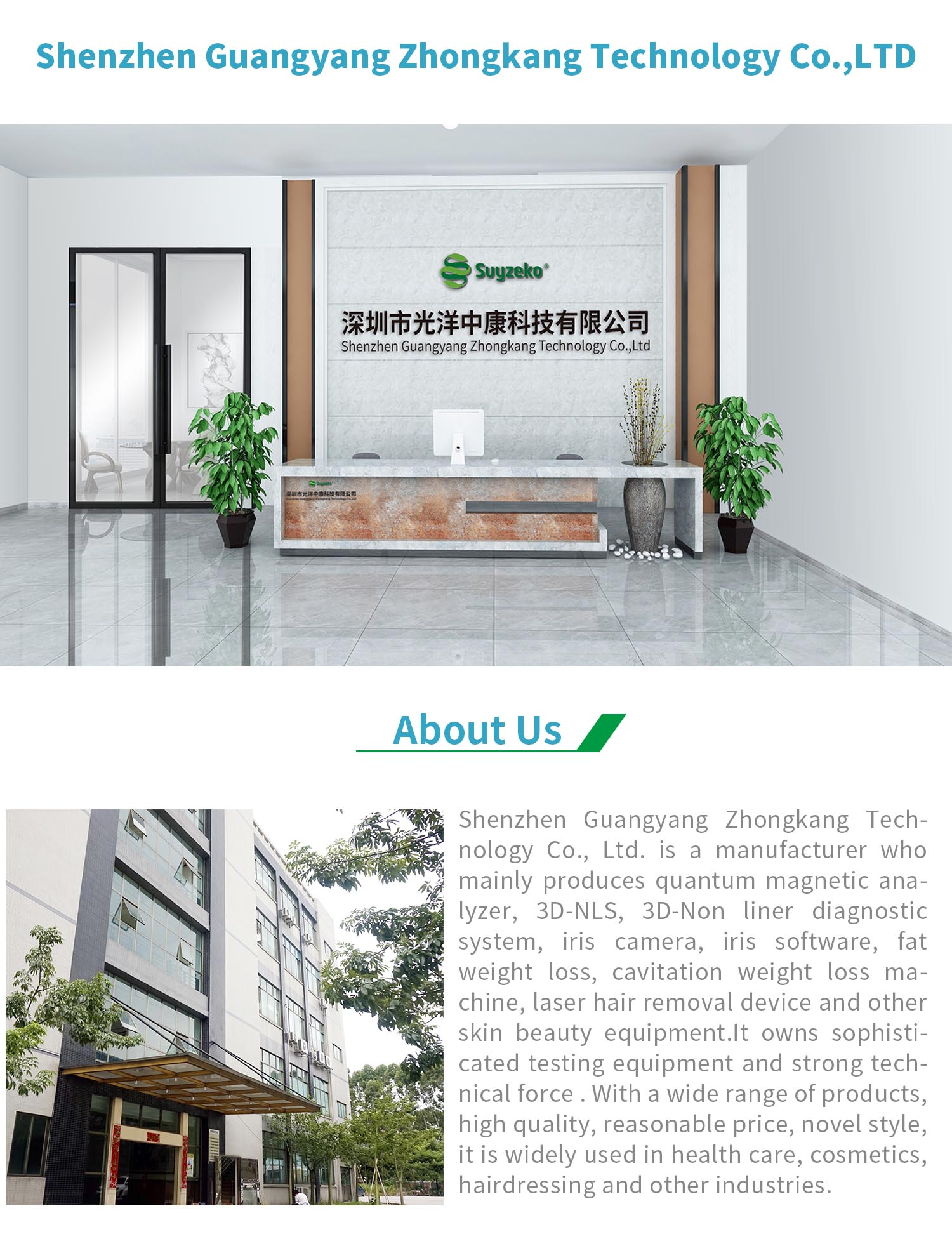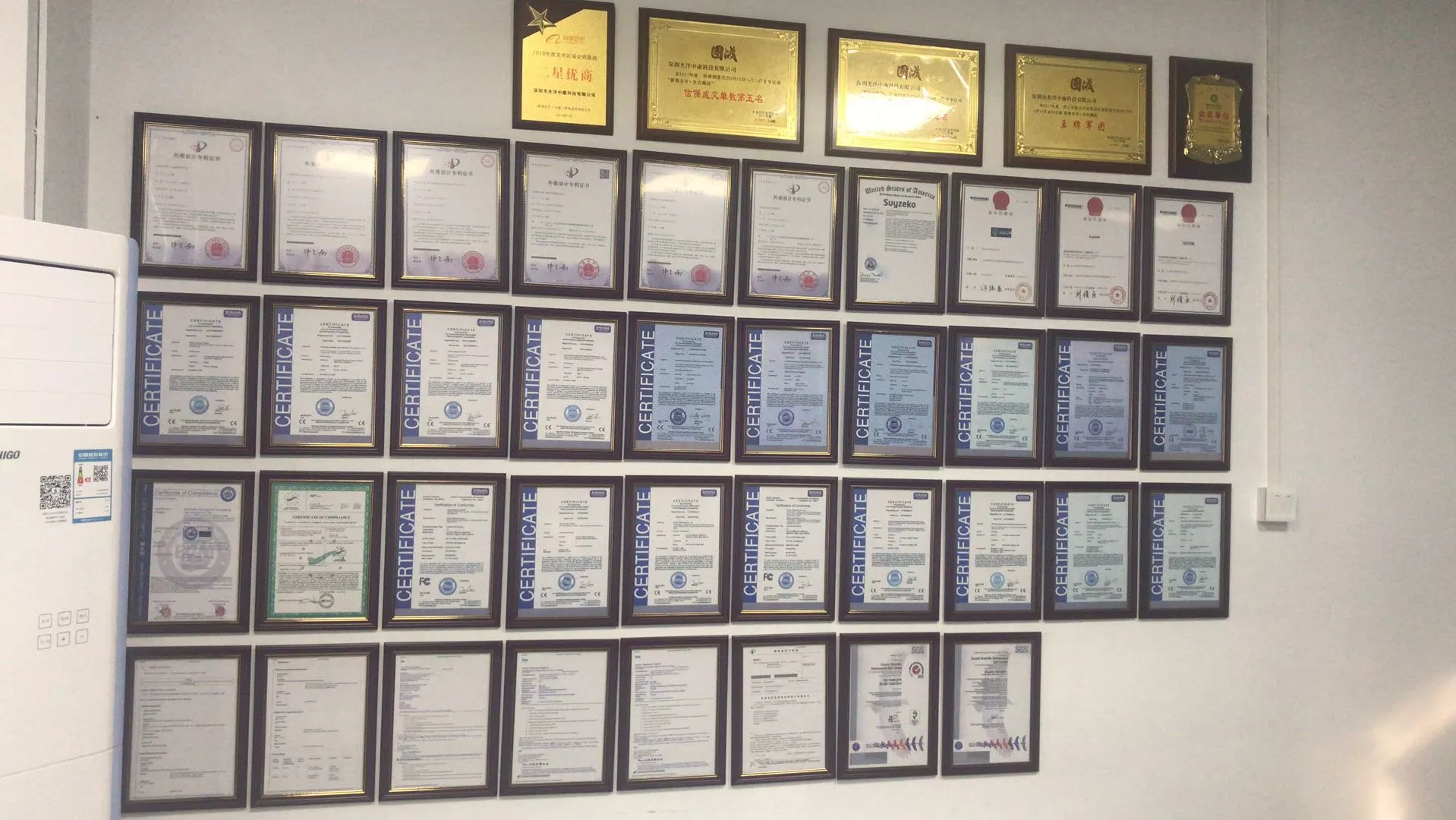 Shenzhen Guangyang Zhongkang Technology Co., Ltd
Shenzhen Guangyang Zhongkang Technology Co., Ltd. wurde 2013 gegründet. Wir sind ein schnell wachsender Anbieter von Lasertherapiegeräten für Unternehmen, der die Herstellung und Vermarktung von Gesundheitslasertherapiegeräten integriert. Nach 7-jähriger Anstrengung und Entwicklung sind wir jetzt einer der führenden Hersteller und Lieferanten von Lasertherapiegeräten in China. Wir pflegen immer eine sehr freundliche Beziehung zu vielen Fabriken für Ernährungsprodukte, Forschungsorganisationen im Gesundheitswesen und Krankenhäusern in China und genießen im In- und Ausland ein hohes Ansehen auf dem Gesundheits- und Erholungsmarkt.
Wir unterstützen OEM- und ODM-Service. Wir verfügen über CE-, FDA-, FC- und Medizinproduktezertifikate für unsere Medizinprodukte. Wir haben mehr als 100 OEM-Produkte bereitgestellt, die in mehr als 40 Länder und Regionen auf der ganzen Welt exportiert wurden. Unser Ziel ist es, die besten Gesundheits- und Schönheitsgeräte anzubieten und einen großen Beitrag für die Gesundheitsbranche zu leisten.
Willkommen kommen Sie zu unserem Unternehmen für einen Besuch!
Name der Firma: Shenzhen Guangyang Zhongkang Technology Co., Ltd
Vertreter: Michael Liu
Produkt / Dienstleistung: Laser-Diabetes-Heilungsuhr , LED-Lichttherapie-Bett , Photobiomodulation Helm , Phototherapie-Matte , Photodynamisches Pad , Pdt-Behandlungspackung
Kapital: 2000000RMB
Jahr Errichtet: 2013
Absatzmenge des Jahres (in Mio. US $): US$5 Million - US$10 Million
Exportanteil: 81% - 90%
Jährliche Kaufvolumen (Millionen US $): US$2.5 Million - US$5 Million
Zahl der Fertigungslinien: 5
Zahl der Mannschaft der R&D: 21 -30 People
Zahl der Mannschaft der QC: 21 -30 People
OEM Dienstleistungen verbieten: yes
Größe der Fabrik (Sq.meters):: 1,000-3,000 square meters
Ort der Fabrik: 3rd Floor, Building N, Innovation Silicon Valley Industrial Park, 17 Jingtian Road, Guanhu Street, Longhua District, Shenzhen, Guangdong, China
Ansprechpartner: Mr. Michael
Telefonnummer: 86-0755-61803218